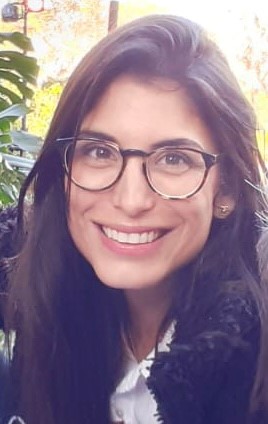 Bio
Stephanie Londoño holds an MA in Religious Studies, and a BA in Journalism, and is currently working on her doctorate as a Future Faculty Fellow at Temple University. Her research is centered on religion, ethics, and society, focusing on the relationship between memory, violence, and theodicy from the perspective of women in Latin America. She has published on migrant Latina women converting to Islam, Islam in Latin America, women and peacemaking in Colombia, and Liberation Theology.
Stephanie has taught a variety of courses as an adjunct over the past 10 years, including Religion and Human Sexuality, Religion and Society, World Religions, Native American Religions, and Race and Poverty. In addition to her academic pursuits, Stephanie has served as a cultural and political analyst who regularly contributes to international public discourse through English and Spanish-speaking media outlets, including CNN, VOX News, and Mega TV. Her interest and dedication to cross-cultural and interreligious dialogue led her to become a founding member of the Latin American and Caribbean Interdisciplinary Initiative on Religion (LACIIR), a community of international scholars that aims to bring visibility to the role of religion in reducing violence and promoting dialogue and justice. To this end, she has also worked with federally funded organizations such as SUSI (Study of the U.S. Institutes for Student Leaders), which focuses on helping foreign students gain a better understanding of US religious pluralism.  Prior to her work in academia, Stephanie worked as a sports journalist, primarily covering women and sports, but also weaving in other topics such as LGBTQ+ rights, racism, poverty, and religion.
Areas of Expertise
World Religions, Religion Analysis and Interpretations.